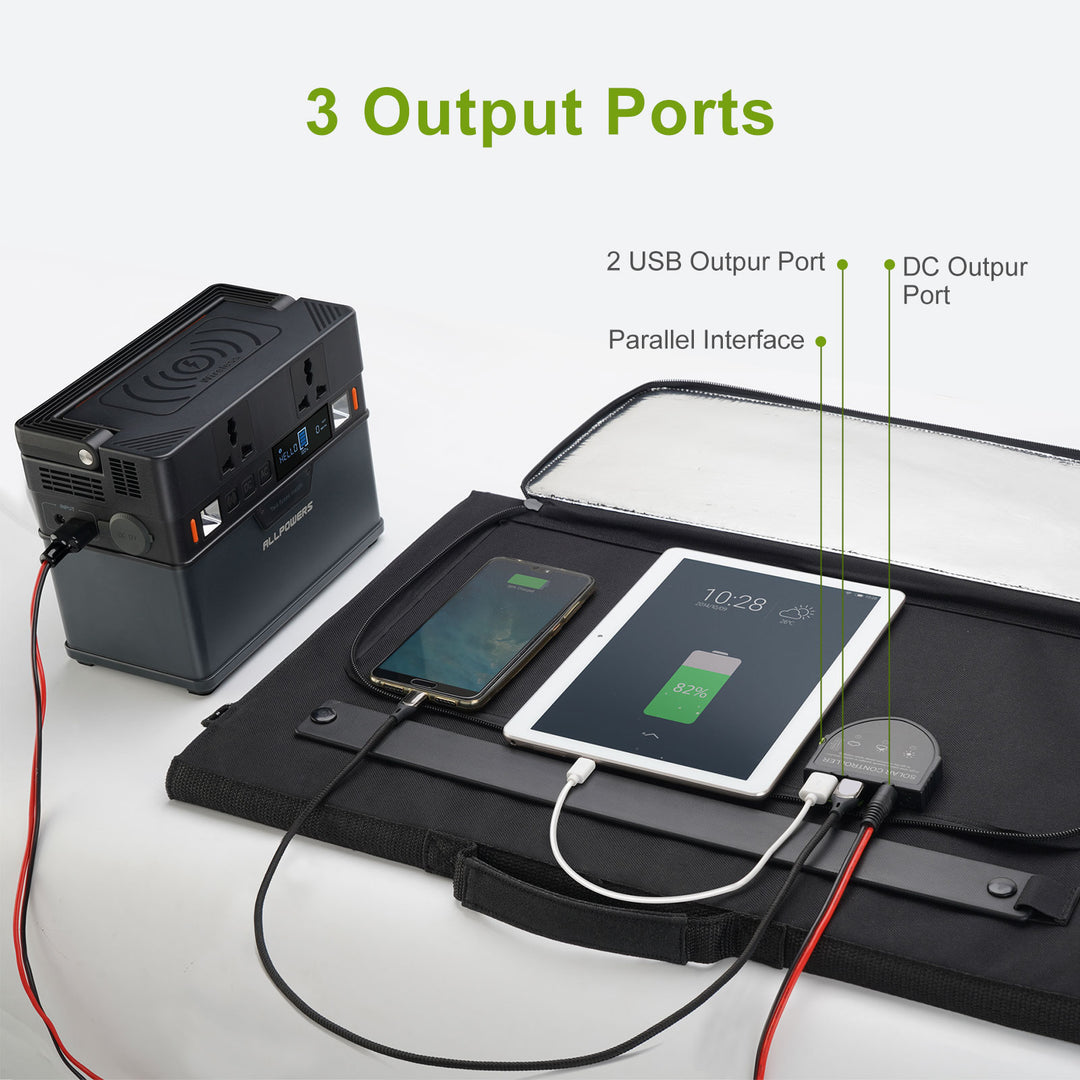 ALLPOWERS SP020 Monocrystalline Solar Panel 60W
---
EU delivery, 3-5 days delivery
Feature Specification
Monocrystalline Solar Cells With Up to 23.4% Efficiency;
Dual 5V USB + 18V DC Output;
Durable & Splash-Proof;
Foldable & Portable;
Download Manual
Load output
2x 5V2.4A (max USB) 1x 18V4A (max DC)
Solar conversion efficiency
Natural Off-Grid Power Source
The ALLPOWERS 60W solar panel is a dependable and affordable power source for charging your laptop, phone, tablet, and other devices whether you're at home or on the go because it generates renewable electricity from the sun's energy.
Dual 5V USB + 18V DC Output
Durable & Splash-Proof
It is IP67 water-resistant which will protect it from water splashing (Do not place it under the rain, or soak it in water).
Wide Compatibility
Equipped with the Dual USB Output, 60W solar panel is highly compatible with phones,ipads,ALLPOWERS S200 portable power station and other devices.
How To Get More Powerful?
By connecting more than 2pcs 60W solar panels in parallel, you can get higher power.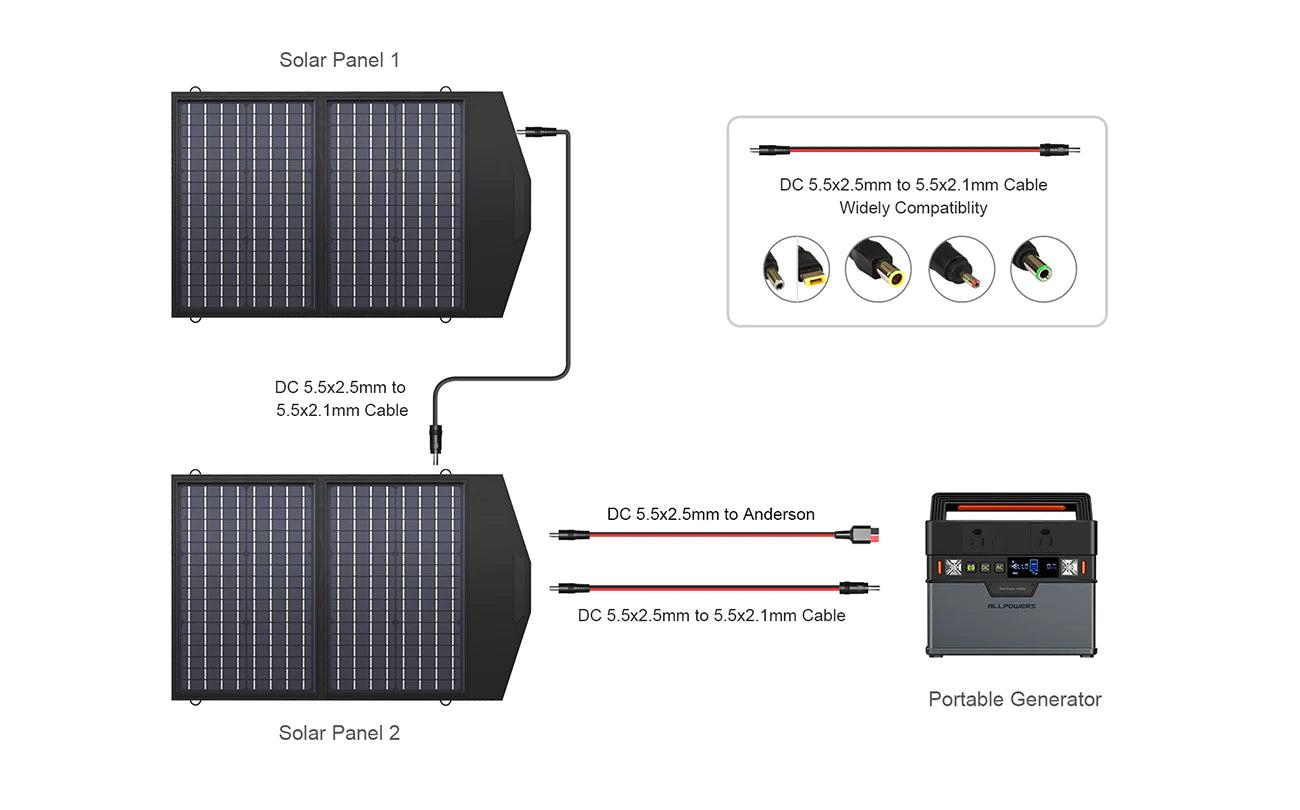 This product is rated 3.7 of 5.0 stars.
It has received 3 reviews.
No cables sent
I ordered this panel which comes with no cables.
No to sure if this is supposed to have them.
Spoke with customer support who don't seem to be much help
ALLPOWERS SP020 Monocrystalline Solar Panel 60W
The smallest high power panel you can get
This is an excellent foldable solar panel for having high power output in a lightweight package. As a landscape photographer I constantly find myself in need to recharge my batteries on the field. I mostly use the SP020 solar panel when driving by car, ready to recharge the S200 powerbank if needed. It surely cannot fit in my backpack, but it is not intended for such use. It will recharge commercial powerbanks in no time and even larger power stations very quickly. For a detailed review you can have a look at https://dimoudimitris.com/allpowers-s200-powerbank-sp020-solar-panel-review/