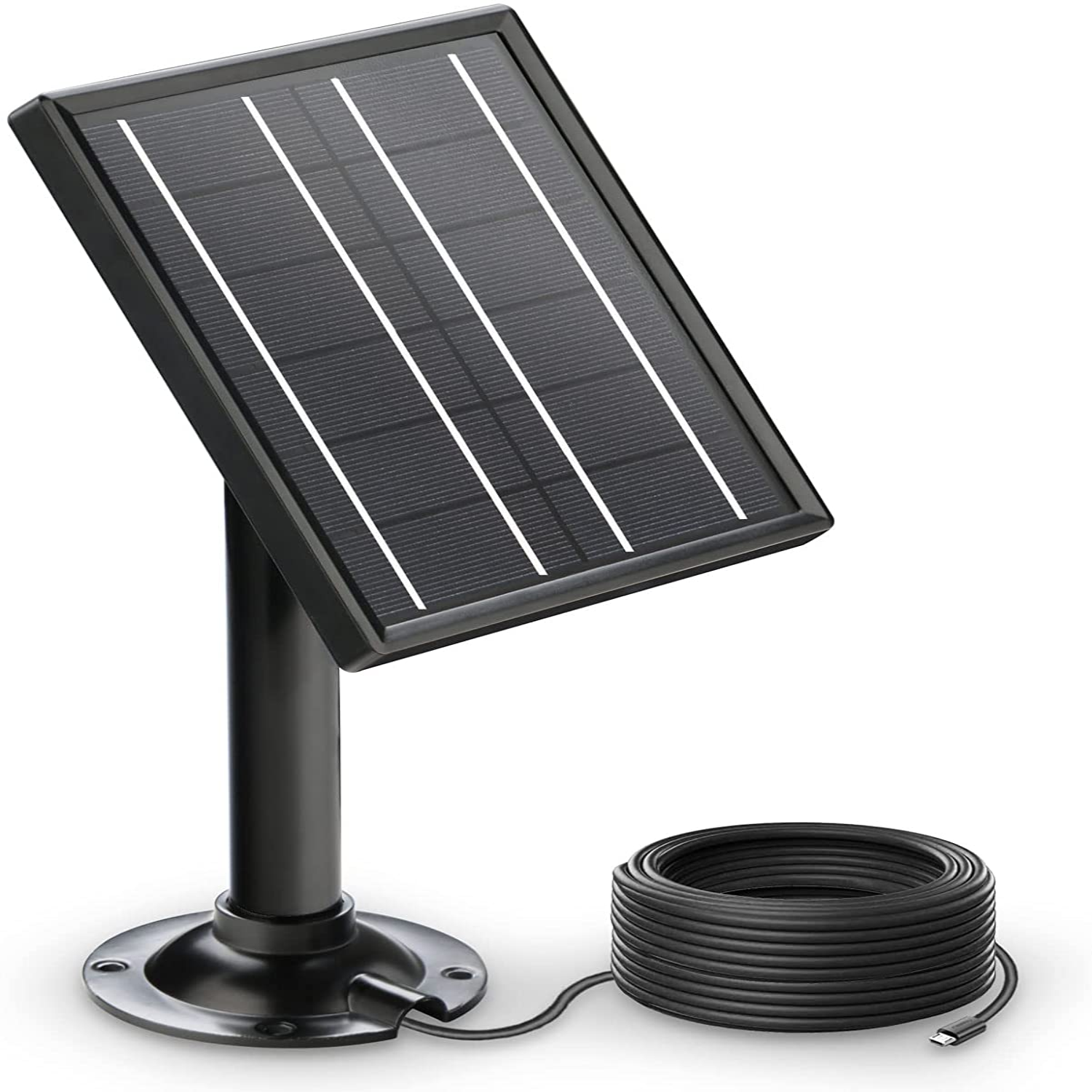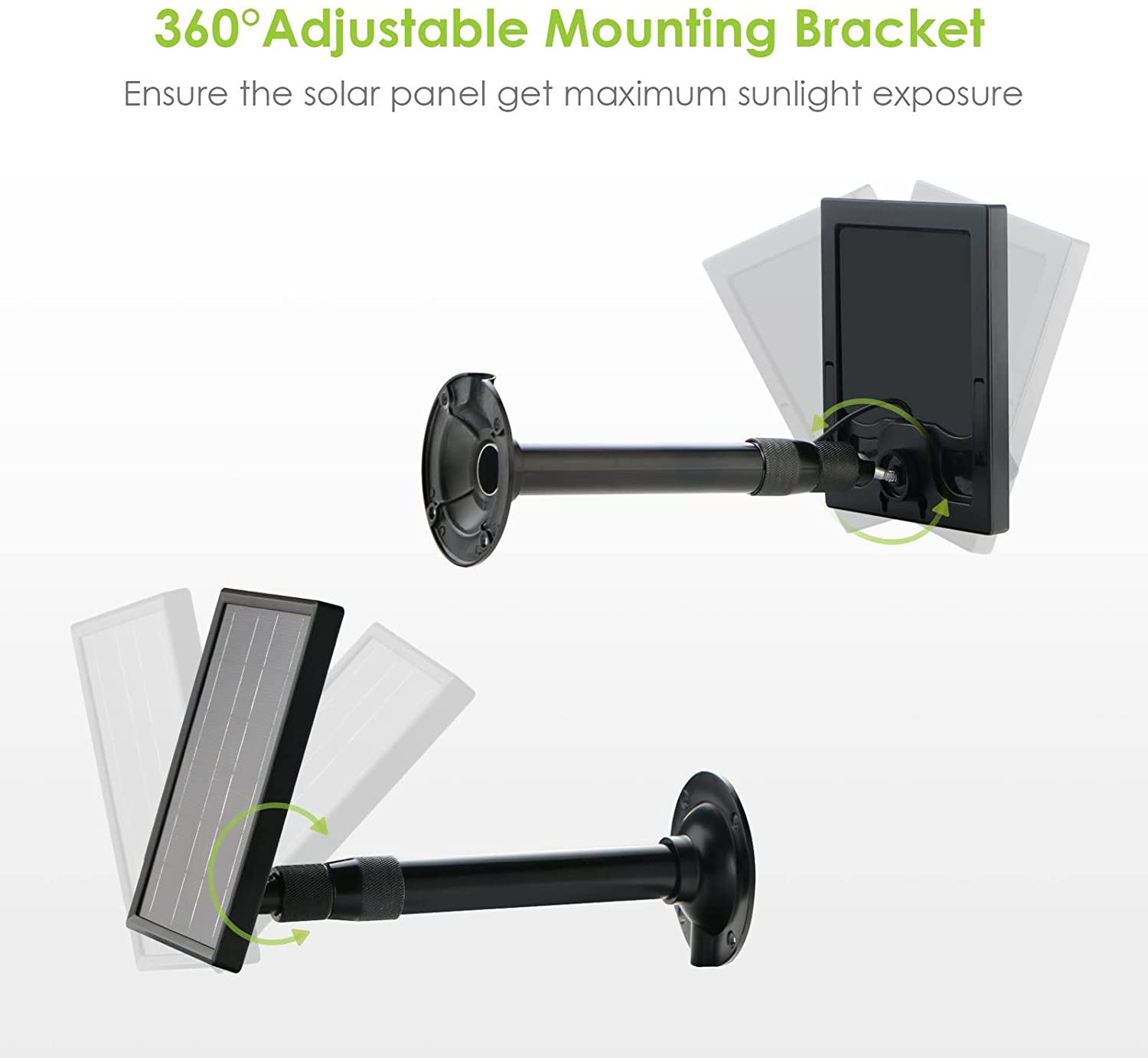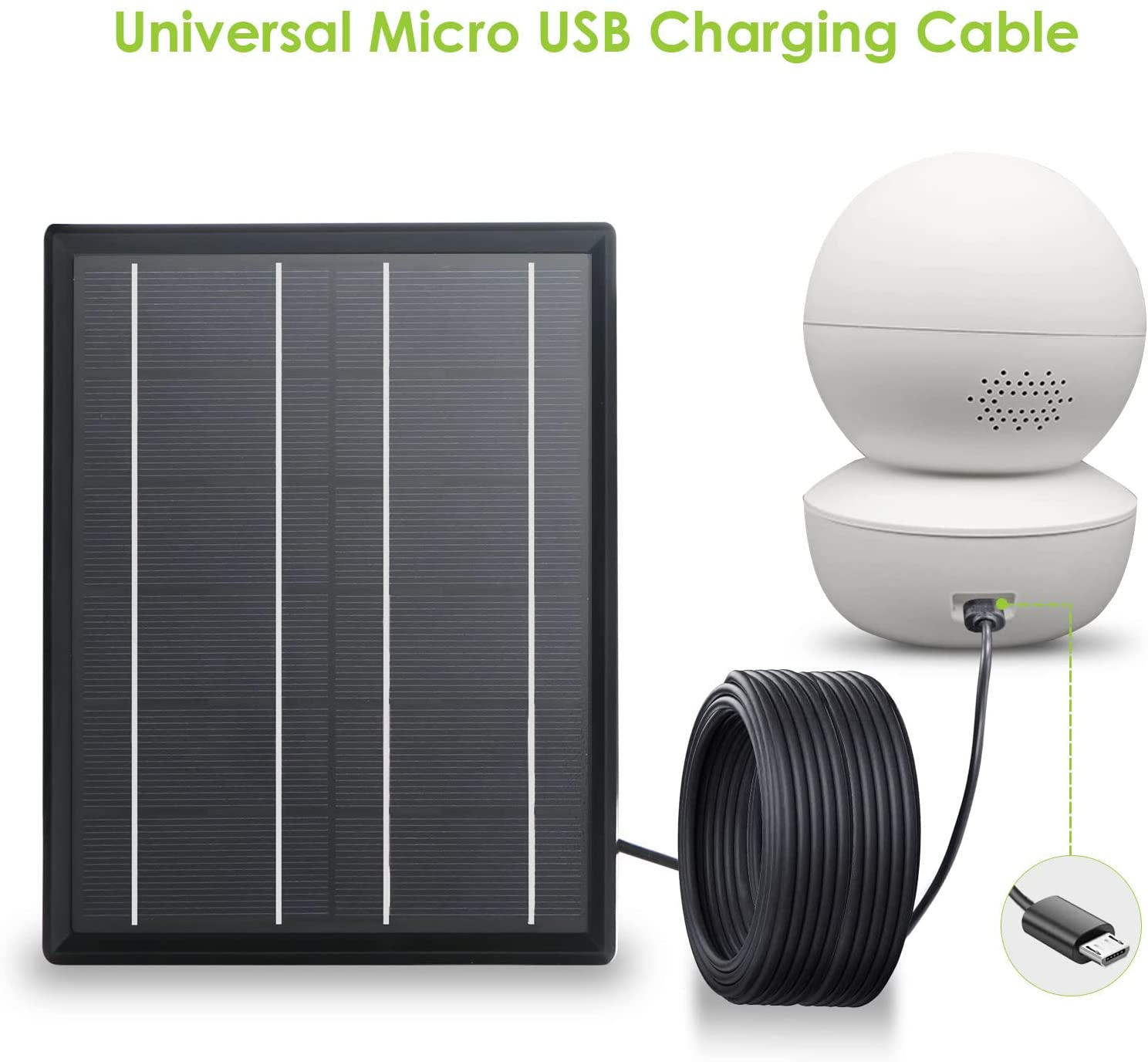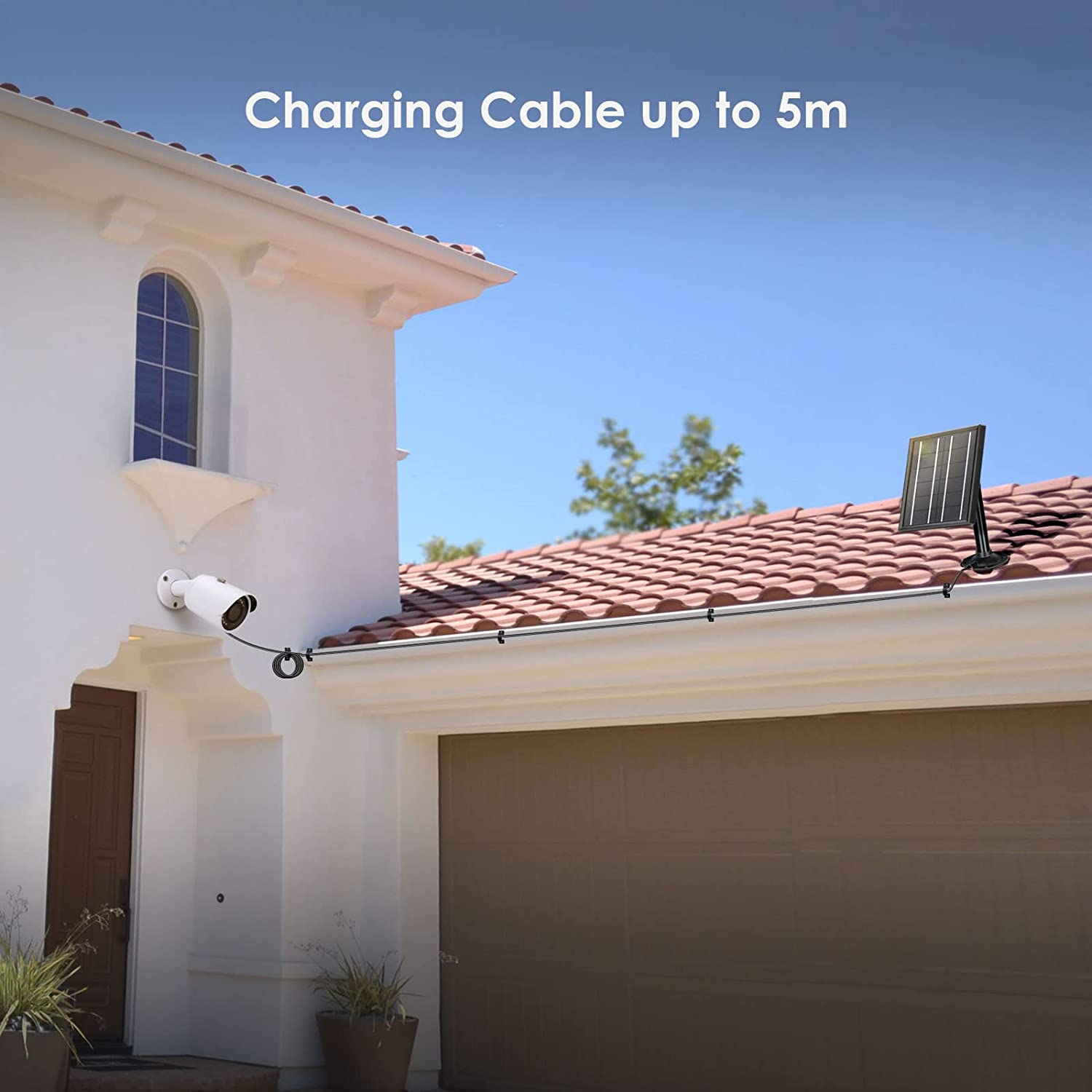 ALLPOWERS 5V 3.5W Solar Panel Kit for Outdoor Security Camera
---
EU delivery, 3-5 days delivery
ALLPOWERS 3.5W Solar Panel

ALLPOWERS 3.5W solar panel is a perfect gadget for your outdoor rechargeable battery security camera. It's ideal for outside use to keep your wireless security camera getting power from the sun. Non-stop power supply for your home security camera. It offers 3.5W power output with high-efficient PV materials to ensure reliable performance.

Take advantage of renewable and abundant solar power. You do not need to take the camera down and change the battery by yourself or pay for the electricity anymore, saving you time and money.

In order to make the solar panel works better for your cameras. You need to install solar panels in places with abundant light sources to increase sunlight exposure. And clean the dust and debris on its surface regularly.

Up to 22% Efficiency




ALLPOWES 3.5W solar panel power supply can faster transfer sun energy to electricity up to 22% efficiency, which helps your battery-powered security camera run for days and nights, with no need to change batteries frequently.

Micro USB Output




ALLPOWERS 3.5W solar panel is built-in with a universal Micro USB charging cable. It can work with outdoor battery security cameras which have a USB charging port.




Waterproof




ALLPOWERS 3.5W solar panel is equipped with the highest efficiency material and certified with IP67 waterproof, which makes it wear-resistant, anti-corrosion, and more durable than others. No worries about placing it outside in all seasons, even in extreme environments like rain, sleet, or heavy wind.

360° Adjustable




There are different intensities of sun rays in different weathers, which will affect energy production. ALLPOWERS 3.5W solar panel comes with a bracket that supports 360-degree swivel adjustable. You can adjust the orientation of the solar panel from time to time to get maximum sunlight exposure.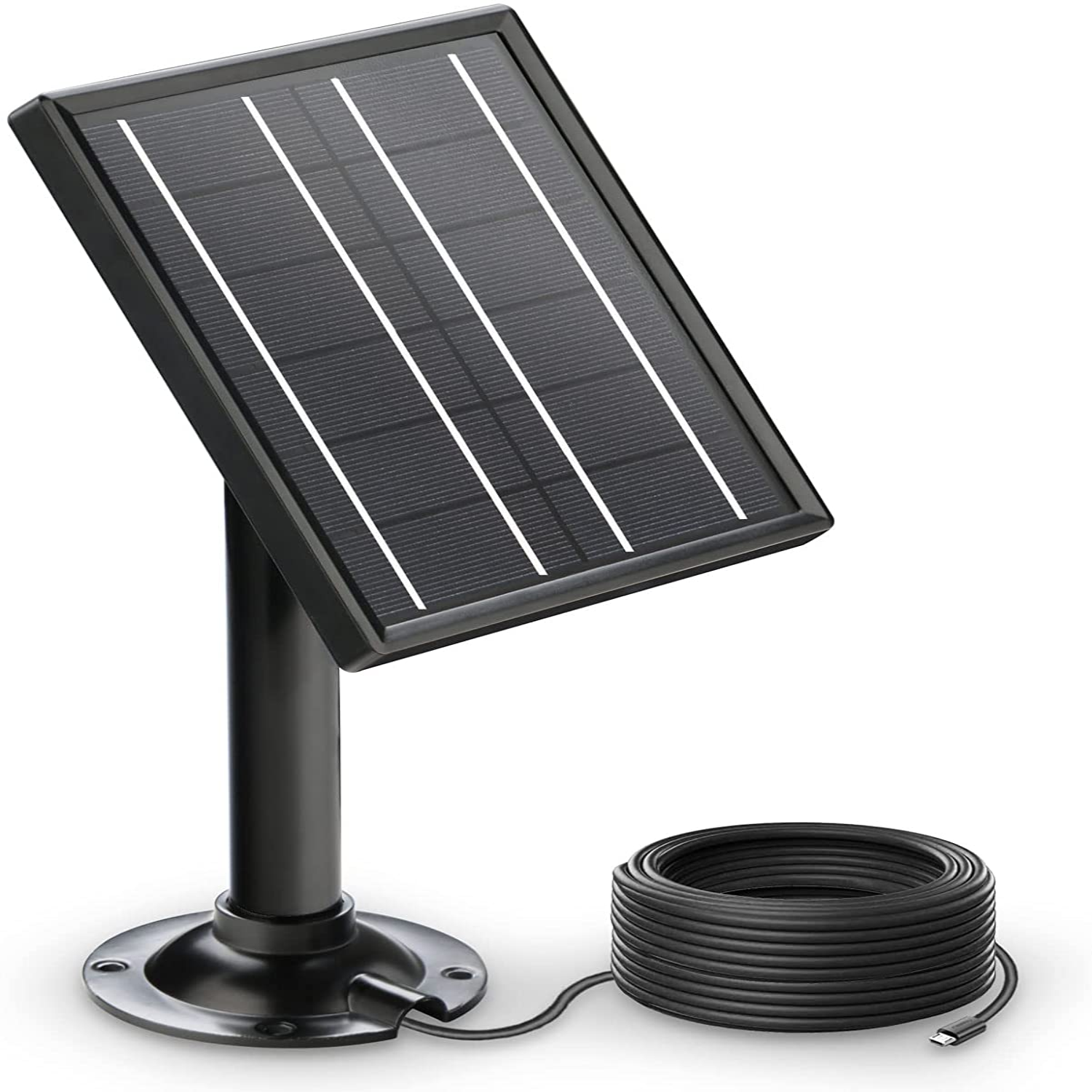 This product has no reviews yet.